Skylight Installation Company in San Luis Obispo County also serving Santa Barbara and Ventura Counties
Sun tunnel and skylight installation services that can fill your home with natural light while helping your energy costs.
Roofing and solar projects aren't Wicks' only area of expertise; our Skylight contractors install beautiful, functional, additions to any home or residence. Skylights are a great way to add an open feel and provide natural light to any room. Skylight installations can range in difficulty of installation. The absolute best time to add a skylight is when you're re-roofing. But skylights can also be installed as a retrofit addition. Wicks offers many different types of skylights, but recommends Velux. Velux is a tried and true brand with outstanding support. If you have a tall attic there can be some work involved to drywall the inside of the tunnel and adding plywood In the attic. But don't worry, we can help you with this simple task.
Another great addition Wicks Roofing and Solar can install to add some natural light into a room is a Sun Tunnel, or "solar tube", which also qualifies for the Federal Investment Tax Credit, just as the Solar PV systems. https://www.veluxusa.com/products/sun-tunnels
Sun Tunnel and Skylight Installation Services in San Luis Obispo County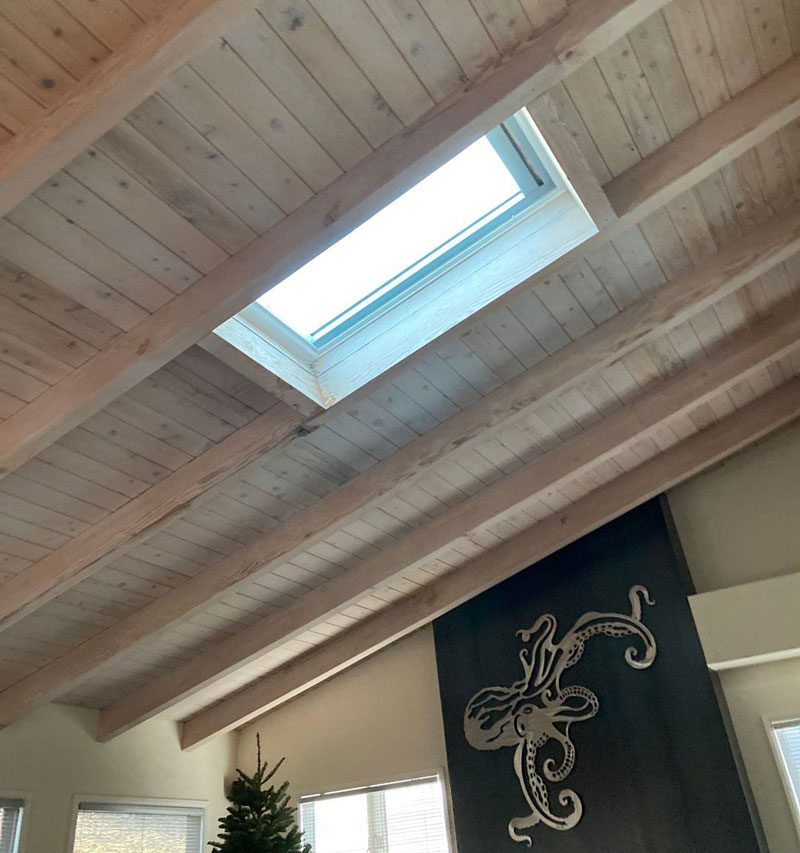 Delivering Value to the Tri-Counties
Wicks provides trusted industry roofing and solar consultants to offer their clients true knowledge and confidence to feel comfortable making decisions about their projects. We believe that empowering clients to make educated decisions leads to better business. We pride ourselves on having our sales staff fully versed on electrical connections, utility requirements, in addition to product selections.

High Quality workmanship – Wicks Roofing and Solar boasts a team of highly trained electricians , supervisors, and project managers who are dedicated to ensuring your Skylights project goes right.

Warranty –Any workmanship warranty is only as good as the company honoring it. Wicks roofing and solar have been in business since 1985, and will be in business for many years to come. Our warranty is ironclad, and in the unlikely event of a product failure, we will be there to negotiate with the manufacturers.

Customer Support – Wicks roofing and solar understands the importance of excellent customer support. To reinforce our commitment to our customers, we have developed a custom App that will give you 24 hour insight into the status of your project! You can also login to your customer portal here on our website. When you need to talk to someone, call us at 805 965 5122.
Ready To Discuss Your Next Project?