Our loyal customers of Wicks solar and roofing in Santa Barbara deserve an affordable, energy saving solution. We also welcome new customers who want to go solar and save with the same enthusiasm! We know the importance of how having one credible point of contact to manage both your roofing and solar needs is more beneficial when it relates to your solar power system. Roof penetrations are one of the most common concerns homeowners have when considering solar. So it makes obvious sense that Wicks Roofing offers a seamless system installation with a single; leak proof warranty that covers both the roof and solar system installations. Everyone here at Wicks Roofing and Solar is looking forward to your business, and to helping to bring lasting success with this wonderful venture!
There is no better time to go Solar! Whether you are investing in solar for your home, or commercial property, solar is a smart choice today you're making for the future. Save money by lowering your monthly bills and cutting long-term operating costs-with the added benefit of reducing your carbon footprint. You can take advantage of the current 30% tax credit and possibly increase your home's value without increasing your property tax. So please feel free to give Wicks a call today for your FREE no-obligation solar quote!
Offering Residential, Commercial and Ground Mounted Solar Sales & Installation services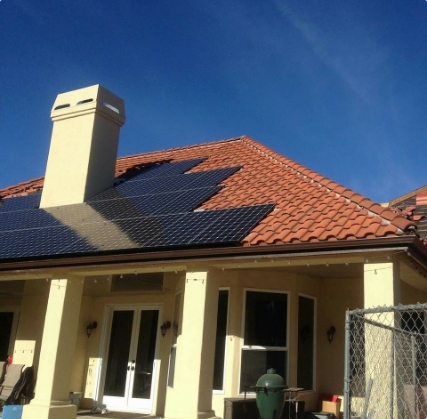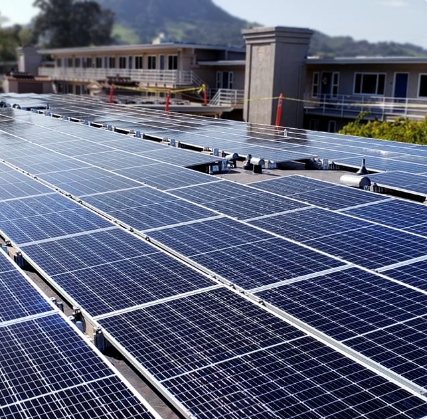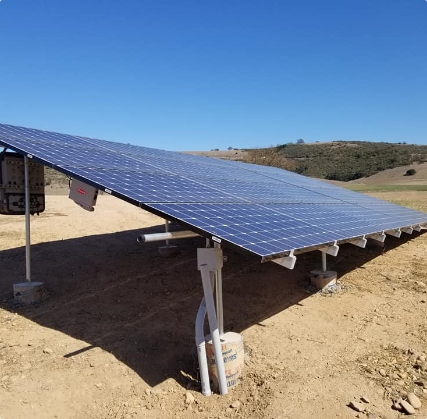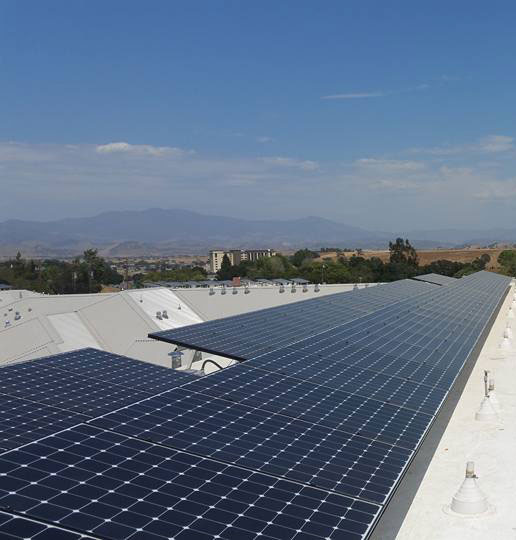 Wicks Solar Team Delivers Value
The Wicks Solar team delivers the best service and industry knowledge for this product. We are here to navigate the process where others fail. Our team is highly trained and when you're dealing with an integrated solution such as the Tesla Solar Roof, cutting corners is not an option.
Wicks Roofing and Solar Value Statement

High Quality workmanship – Wicks Solar Roof installation crew is a team consisting of highly skilled roofers, meticulous supervisors, and project managers who are dedicated to ensuring your solar roofing project goes smoothly. At Wicks Roofing and Solar, our philosophy is that client satisfaction is priority number one.

Unequalled Wicks Warranty – Any workmanship warranty is only as good as the company honoring it. Our Solar Roof expert installation team is part of a business that has been around since 1985, and Wicks Roofing and Solar will be in business for many years to come. Our warranty is ironclad, and in the unlikely event of a product failure, we will be there to negotiate with the manufacturers.

Provide the Best Customer Support – Wicks Solar Roof's installation team understands the importance of excellent customer support! To reinforce our commitment to our customers, we have developed a custom App that provides Wicks Roofing and Solar customers with around the clock insight into the status of their Solar Roof project! You can also login to your customer portal here on our website. When you need to talk to someone, call us at 805 965 5122.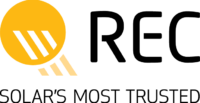 Wicks solar contractors offer only the most trusted brands of solar products. We have a direct buy relationship with REC America who offer the best efficiencies and warranties in the industry.
Wicks loves the REC Alpha solar module, and we offer the ProTrust warranty which gives a 20 year workmanship warranty on top of the 25 year production and material warranty. Oh, and they have a headquarters in San Luis Obispo!
Some of the other products Wicks solar contractors recommend are Enphase Micro and SolarEdge inverters. These have been proven to be the best inverters on the market.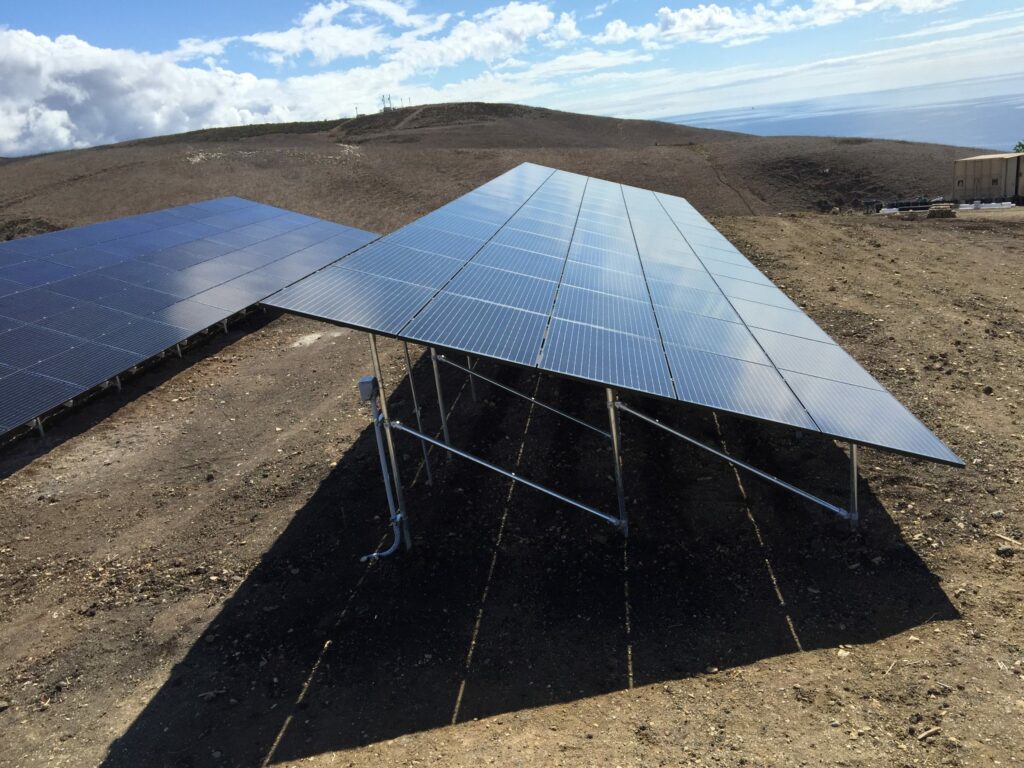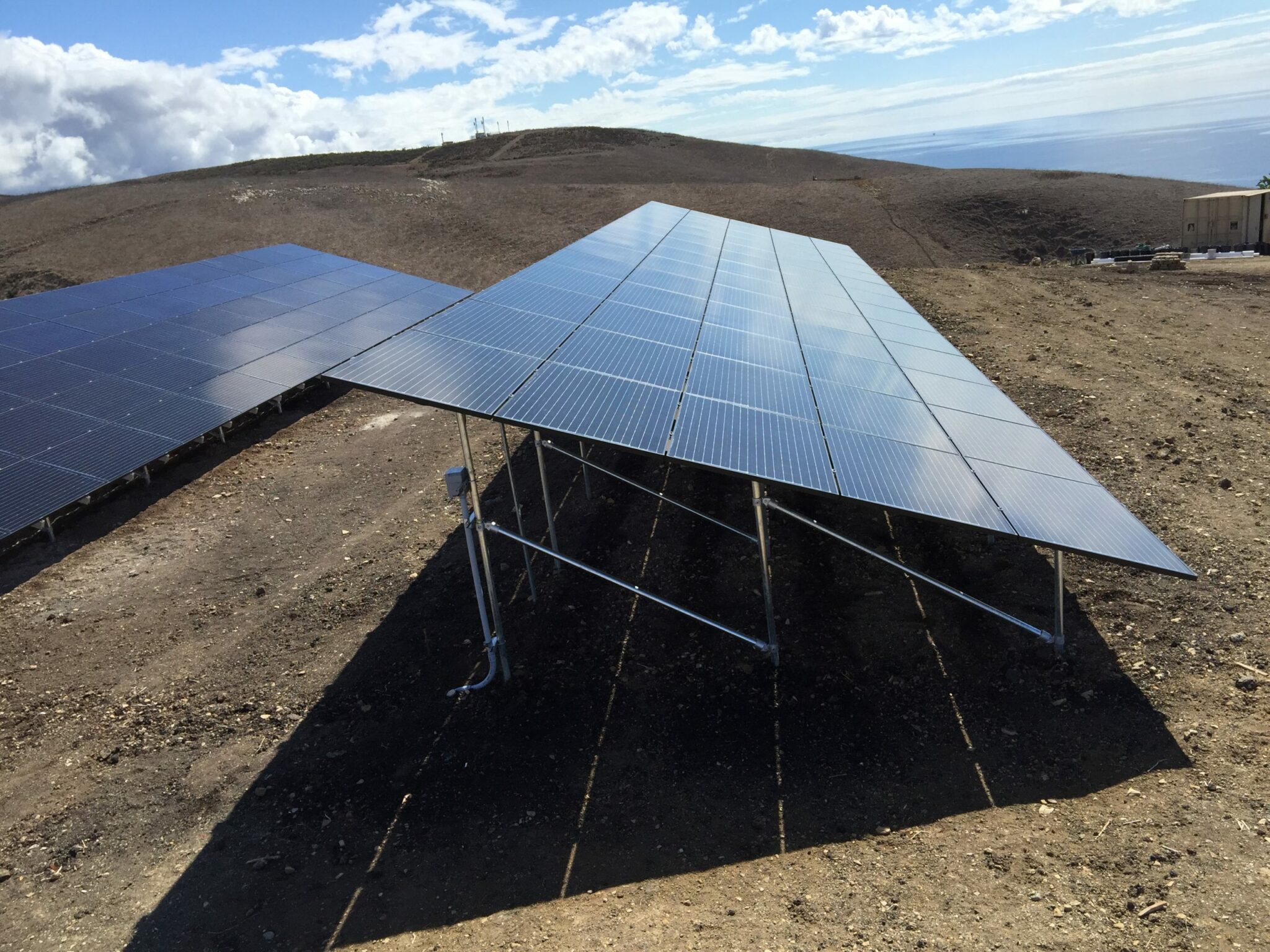 Wicks solar offers a turnkey, ground mounted solar option as well. We have a great team and the necessary excavation and trenching equipment to make your ground mounted solar installation quick and painless. Although we started as a roofing company, we have many years of building ground mounted PV systems from Malibu to Monterey California. We have completed both Residential and Commercial applications. Please use the ground mounted solar array picture provided previously.
Our Solar Roofs Service Strategy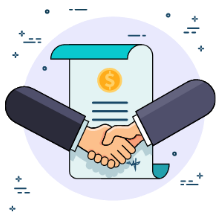 Schedule a Consultation
Schedule a consultation with Wicks Roofing and Solar to discuss your project. Oftentimes the estimator needs to come out to view the condition of your existing roof, look at access issues, check for shading for solar, view your electric panel location, etc. This will help ensure a fully thought out and thorough estimate with no surprises.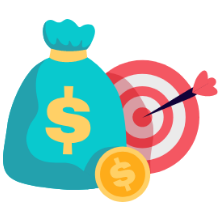 Financing
We offer financing. So if you want to step up from an Asphalt shingle roof to a Solar Roof or Composite roof; financing can help with that extra cost and provide you the roof you've always wanted. Whether it's for Residential or Commercial projects, we can provide the financing for you. Let our team help you navigate the process.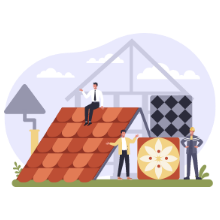 Completion
Our Solar Roof team will keep you well informed on the process and scheduling of the project. Once the project is completed all you have to do is sit back and relax knowing your home is protected from the elements for decades to come. Enjoy the beautiful aesthetics of your new roof. Nearly all of our business is from referrals, so a good word regarding our service is always appreciated!
The Solar Roof team has an incredible eye for detail. It consists of a 3 man journeyman roofer installation crew, a Metal Detail Specialist and a Certified Journeyman Electrician. This team can solve complex details and provide the end product you've always dreamed of. The Solar Roof is a very specialized product, and you shouldn't trust just anyone with this service. Call us today to set up a consultation.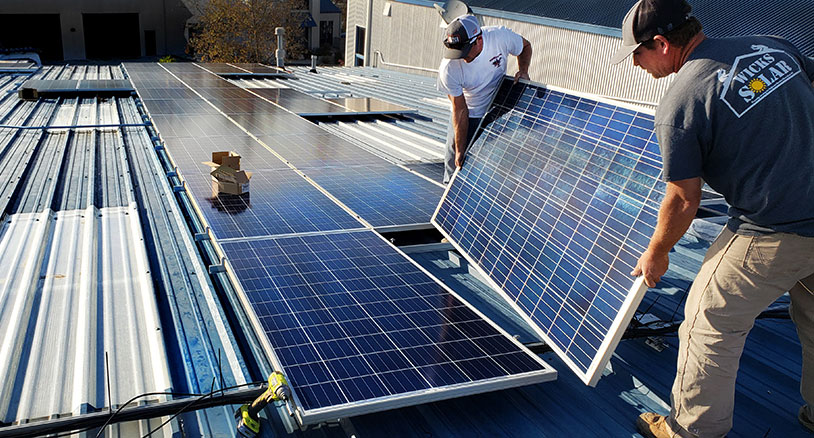 Ready To Discuss Your Next Project?