Solar Roof Company in San Luis Obispo County also serving Santa Barbara and Ventura Counties
Wicks Roofing is Tesla certified solar roof installer
Wicks Roofing and Solar installs Solar Roof tiles that are more than three times stronger than standard roofing tiles and are engineered for all-weather protection. With a 25-year warranty, Solar Roofs last longer than an average roof and will protect your home for decades to come. Solar Roofs are the only roof that can help pay for itself with the energy you produce. Power your home at the lowest price per watt of any national provider and take control of your monthly electricity bill. Solar Roofs are not the "cheapest" option but they are certainly the most aesthetic option when it comes to adding solar to your home. This product is meant to be a total roof replacement.
Wicks Roofing and Solar presents: Solar Roofs by Tesla
Wicks Roofing and Solar was among the Tri-Counties' first roofing companies certified as Tesla Solar Roof installation teams. The Tesla Solar Roof is a fully integrated solar and storage system that is made of tempered, highly durable glass. Its aesthetics are out of this world, and enhances the look of any structure! And just as regards to ALL of Tesla's products, it's breaking the realm of what is normal. The Solar Roof looks like a glass slate roof. Very low reveals with clean sharp lines. The solar glass looks the same as the rest of the roof, which really sets this product apart from anything on the market. The pricing can vary but it is generally cost competitive with Standing Seam Metal roofing also installed by Wicks. This is a premium product that takes a tight collaboration between Wicks Roofing and Solar's roofing team, solar team, and their certified electricians. Wicks anticipates the industry will make the shift in the future where most new roofs will be powered by the sun. Contact Wicks Solar Roofing department now to get more info on these beautiful, state of the art products.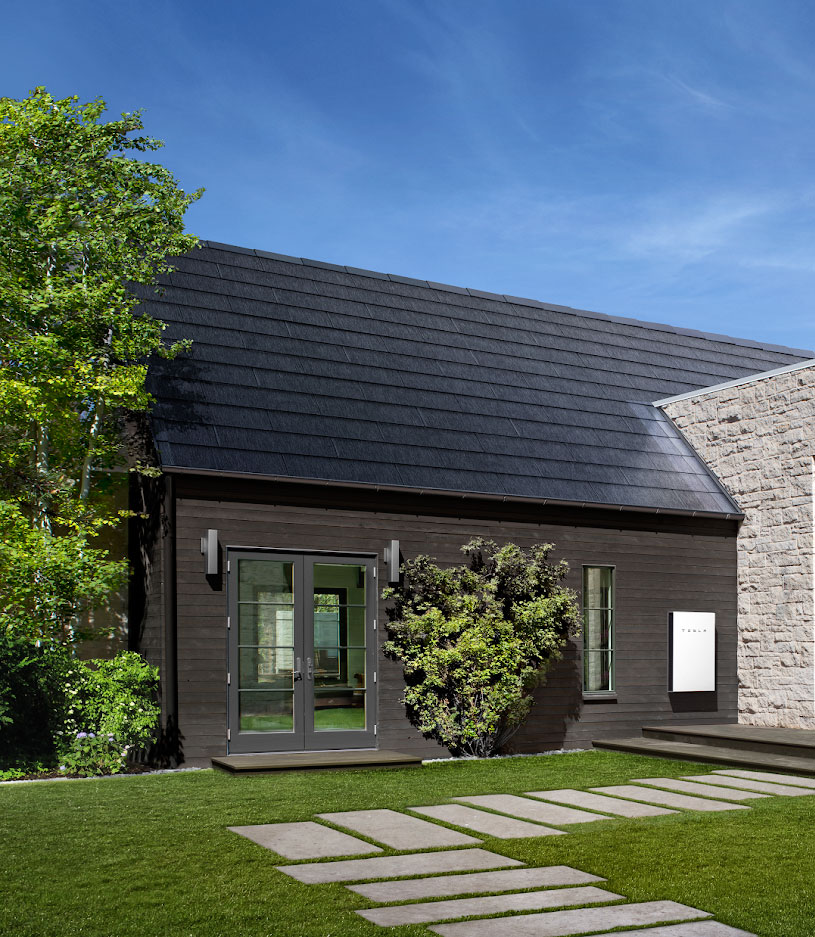 Delivering Value to the Tri-Counties
Wicks Roofing and Solar's roofing contractors are trusted industry experts able to provide their clients with true knowledge, and in-turn the confidence to feel comfortable making decisions about their projects. Wicks believes that empowering clients to make educated decisions leads to better business. We pride ourselves on having our sales staff fully versed on electrical connections, utility requirements, in addition to product selections.
Wicks Roofing and Solar Value Statement

High Quality workmanship – Wicks Solar Roof installation crew is a team consisting of highly skilled roofers, meticulous supervisors, and project managers who are dedicated to ensuring your tile roofing project goes smoothly. At Wicks Roofing and Solar, our philosophy is that client satisfaction is priority number one.

Warranty – Any workmanship warranty is only as good as the company honoring it. Our Solar Roof installers are part of a business that has been around since 1985, and Wicks Roofing and Solar will be in business for many years to come. Our warranty is ironclad, and in the unlikely event of a product failure, we will be there to negotiate with the manufacturers.

Customer Support – Wicks Solar Roof installers understand the importance of excellent customer support! To reinforce our commitment to our customers, we have developed a custom App that provides Wicks Roofing and Solar customers with around the clock insight into the status of your project! You can also login to your customer portal here on our website. When you need to talk to someone, call us at 805 965 5122.
Ready To Discuss Your Next Project?