Asphalt Shingle Roofing Company in San Luis Obispo County also serving Santa Barbara and Ventura Counties
Asphalt Shingle installation services
Wicks roofing contractors have learned after more than 35 years that asphalt tiles are their main project requests. One of the main reasons customers choose an asphalt shingle roof is the relatively economical upfront cost. In addition to being an economical consideration, they also come in a variety of colors and textures offering customers considering an asphalt shingle roof seemingly endless options. They are also roofing contractors' most commonly used material in America because they're effective in all environmental conditions. They are the most economical choice of roofing material for pitched roofs, and they offer a wide selection of colors and textures, so Wicks has many options available.
Wicks roofing contractors install asphalt shingle roofs with textures ranging from flat stock 3- tab style, to thick architectural and dimensional type products with varying life ranges and prices. Asphalt shingle roof manufacturer Landmark's "TL" is one of the most basic choices, with the "Presidential" being the most dimensional and thick asphalt shingle roof option. Wicks Roofing and Solar has come to discover that Landmark's "Premium" and "Pro" are the most popular asphalt shingle roofs for San Luis Obispo, Santa Barbara, and Ventura County roofing projects.
Asphalt Shingle Roofs Installation Company in San Luis Obispo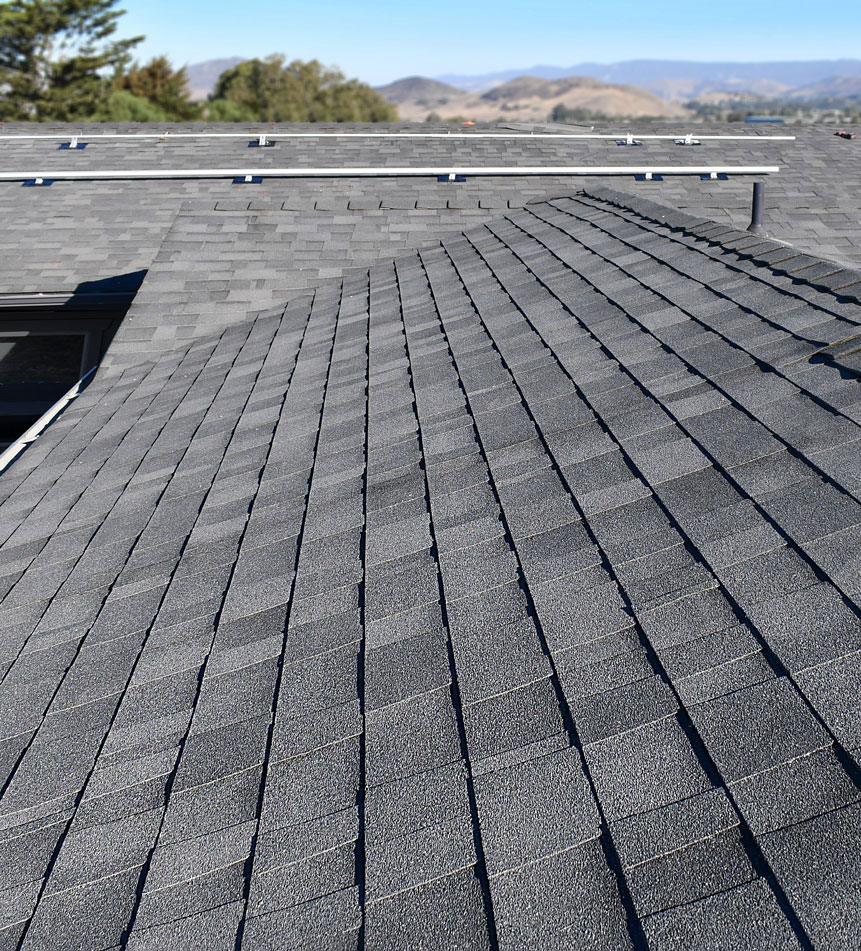 Delivering Value to the Tri-Counties
Wicks Roofing and Solar's roofing contractors are trusted industry experts able to provide their clients with true knowledge, and in-turn the confidence to feel comfortable making decisions about their projects. Wicks believes that empowering clients to make educated decisions leads to better business. We pride ourselves on having our sales staff fully versed on electrical connections, utility requirements, in addition to product selections.
Wicks Roofing and Solar Value Statement

High Quality workmanship – Wicks roofing contractors is a team consisting of highly skilled roofers, meticulous supervisors, and project managers who are dedicated to ensuring your tile roofing project goes smoothly. At Wicks Roofing and Solar, our philosophy is that client satisfaction is priority number one.

Warranty – a workmanship warranty is only as good as the company honoring it. We have been in business since 1985 and will be in business for many years to come. Our warranty is ironclad, and if there is ever a product failure, we will be there to negotiate with the manufacturers.

Customer Support – We try very hard to offer good customer support. Our office staff work diligently to provide you appointments, and updates on your project. Give us a call and talk to our amazing staff and you will see their dedication to providing you a positive experience.
Our Asphalt Shingle Roofs Service Strategy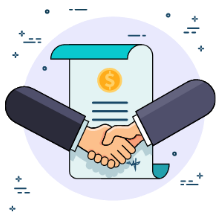 Schedule a Consultation
Schedule a consultation with Wicks Roofing and Solar to discuss your project. Often times the estimator needs to come out to view the condition of your existing roof, look at access issues, Check for shading for solar, view your electric panel location, etc. This will help ensure a fully thought out and thorough estimate with no surprises.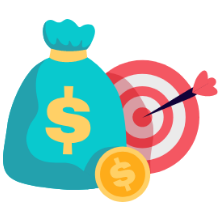 Financing
We offer financing. So if you want to step up from an Asphalt shingle roof to a Solar Roof or Composite roof; financing can help with that extra cost and provide you the roof you've always wanted. Whether its for Residential or Commercial projects we can provide the financing for you. Let our team help you navigate the process.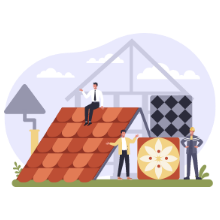 Completion
During the project our team will keep you well informed on the process and scheduling. Once the project is completed all you have to do is sit back and relax knowing your home is protected from the elements for decades to come. Enjoy the beautiful aesthetics of your new roof. Nearly all of our business is from referrals, so its always appreciated to give a good word.
Asphalt Shingle Roofs Team
Our employees have been with us for many years. We pride ourselves on how long our installers stay with us. We offer them Living wages, great benefits, and fun team outings to ensure a positive team dynamic. We feel this is very important. We promote from within and provide training opportunities and apprenticeship programs. Our installers are the lifeblood of the company and its shows in the workmanship of each and every roof.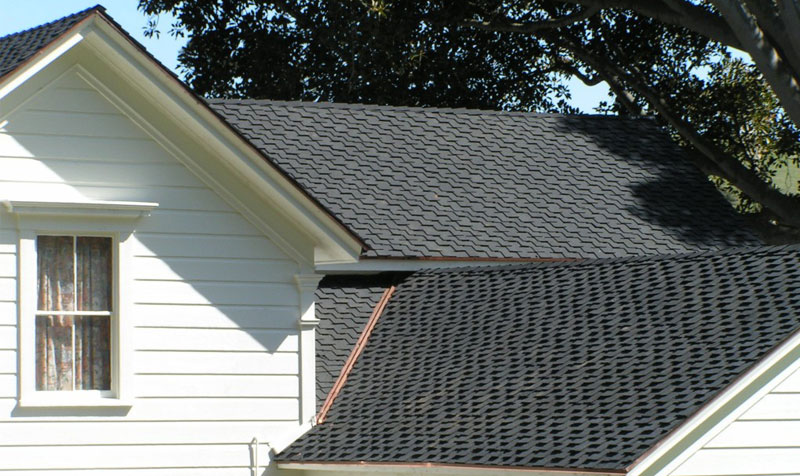 Ready To Discuss Your Next Project?