Tesla Powerwall Installer Company in Santa Barbara. Energy Storage San Luis Obispo. Ventura Battery Backup. San Luis Obispo Battery Systems. Santa Barbara Enphase Encharge Batteries. Ventura Tesla Powerwalls.
Certified Tesla Powerwall Installer. Certified Enphase Encharge Installer. Santa Barbara. Paso Robles. Ventura. 
Wicks Roofing and Solar provides Santa Barbara Energy Storage solutions for a rapidly emerging technology that perfectly complements solar roofing in Santa Barbara. Paso Robles battery backup for PG&E blackouts is a sure way to ensure independence from the grid. If you're waiting for the technology to get better before buying, there's no need to keep waiting, it's here! Wicks Roofing and Solar have provided countless Energy Storage solutions for homeowners; from critical load panel backup units, to "whole home backup" Wicks has your Energy Storage solution. Wicks Roofing and Solar conducts in depth consultations to determine your backup storage needs. The best way to analyze your needs is by allowing us access to your "Interval Data." It is an easy process, and Wicks will be happy to assist you with it. This simple step permits us encrypted access to view your usage data on a 15 minute interval.
There are a few reasons to buy batteries for energy storage. (The first is the most obvious!)
 1.) Renewable and reliable backup power with little to no maintenance, (unlike a generator) .
2.) Peak shaving- peak shaving, or "energy arbitrage" allows you to store cheap PV power during the day and use it during peak demand times, (typically around 4-9pm), when rates are the most expensive. This generally allows for a 10 year payback on your battery. And it just so happens that your batteries typically come with a 10 year warranty. 3.) No generator can do what energy saving can do for you.
We are certified installers of industry leaders like Tesla Powerwall, Enphase Encharge Systems and many other battery systems for Santa Barbara, Paso Robles to Malibu. 
Tesla Powerwall Certified Installer in Santa Barbara, Ventura, Paso Robles, and San Luis Obispo.
Wicks Energy Storage Team Delivers Value
Wicks Roofing and Solar's Energy Storage team provides trusted industry experts to provide their clients with true knowledge, and the confidence to feel comfortable making decisions about their projects. Wicks Roofing and Solar believes that empowering clients to make educated decisions leads to better business. We pride ourselves on having our sales staff fully versed on electrical connections and utility requirements, in addition to product selections.
Wicks Roofing and Solar Value Statement

Provide High Quality Workmanship – Wicks Energy Storage Solution crew is a team consisting of highly skilled roofers, meticulous supervisors, and project managers who are dedicated to ensuring your tile roofing project goes smoothly. At Wicks Roofing and Solar, our philosophy is that client satisfaction is priority number one.

Unequalled Wicks Warranty –Any workmanship warranty is only as good as the company honoring it. Our Energy Storage professionals are part of a business that has been around since 1985, and Wicks Roofing and Solar will be in business for many years to come. Our warranty is ironclad, and in the unlikely event of a product failure, we will be there to negotiate with the manufacturers.

Customer Support – Wicks Energy Storage experts understand the importance of excellent customer support! To reinforce our commitment to our customers, we have developed a custom App that provides Wicks Roofing and Solar customers with around the clock insight into the status of your project! You can also login to your customer portal here on our website. When you need to talk to someone, call us at 805 965 5122.
To Learn More About Wicks' Energy Saving Solutions.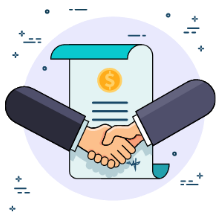 Schedule a Consultation
Schedule a consultation with Wicks Roofing and Solar to discuss your project. Oftentimes the estimator needs to come out to view the condition of your existing roof, look at access issues, check for shading for solar, view your electric panel location, etc. This will help ensure a fully thought out and thorough estimate with no surprises.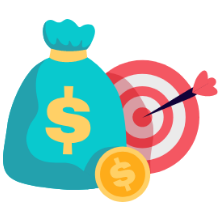 Financing
We offer financing. So if you want to step up from an Asphalt shingle roof to a Solar Roof or Composite roof; financing can help with that extra cost and provide you the roof you've always wanted. Whether it's for Residential or Commercial projects, we can provide the financing for you. Let our team help you navigate the process.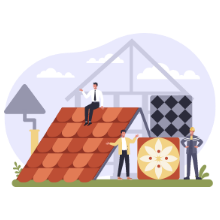 Completion
Our Energy Storage team will keep you well informed on the process and scheduling of the project. Once the project is completed all you have to do is sit back and relax knowing your home has backup energy for years to come. Enjoy the beautiful aesthetics of your new roof. Nearly all of our business is from referrals, so a good word regarding our service is always appreciated!
Wicks Energy Storage Team
Wicks Roofing and Solar Energy Storage team is made up of certified journeyman electricians staffed in- house. We are licensed C-10 Electrical contractors, and we have years of experience offering storage solutions in both residential and commercial applications.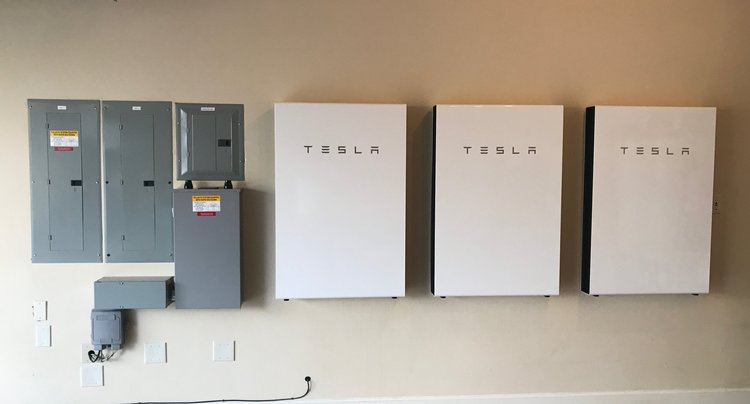 Ready To Discuss Your Next Project?