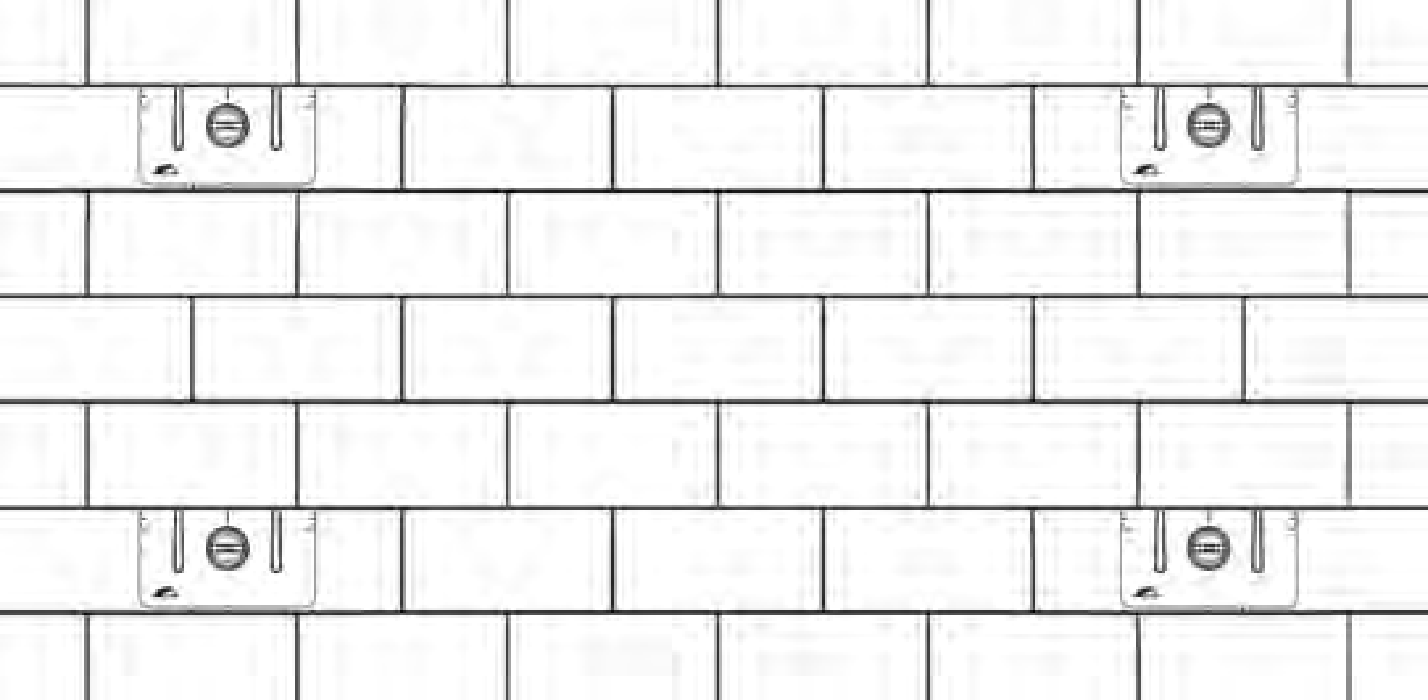 NOTE: you may have a column of attachment locations which are less than 4' apart to ensure cantilevered overhang of solar modules does not exceed 18").
2. The general installation method for attachments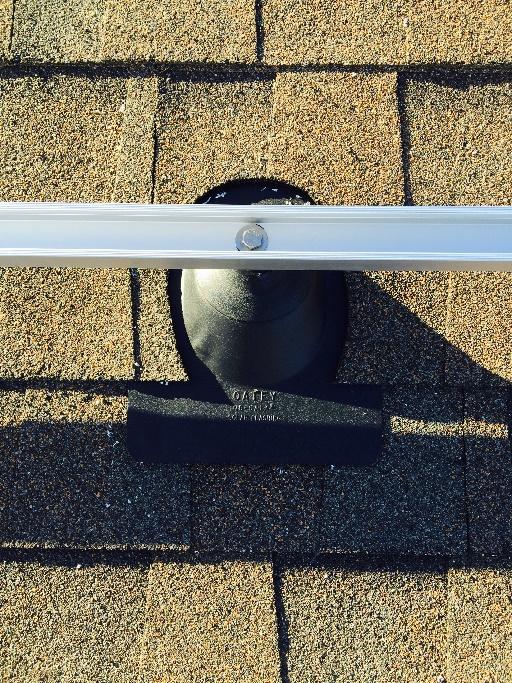 Locate a rafter, drill a pilot hole and install the attachment. NOTE: Use an assembly line technique with your team by having one person pilot drill rafters while the other lays out and stages attachments, and flashings and then follow up using an impact driver to lag in attachments. The objective is too keep progressing through each stage without delay. You must know what comes next and begin preparation for that task before the last task is finished.
3. Installing Penetration Flashings for Attic Conduit
4. Installing Roof Top Conduit
5. Attaching Rail to Roof Attachments
Selection Standards: The Standard rail to be used is Ironridge Xr10 for flushmount systems and Xr100 or 1000 for systems mounted on flat roofs. All residential systems racking, attachments and clamps system MUST match the module frame color.
Methods for installation: Connect rails together either on the roof or if single story at the ground level. Having one person layout rails in front of attachments and stage the material
6. Installing Microinverter or Module Level shutdown devices
7. Install Rail Grounding Lugs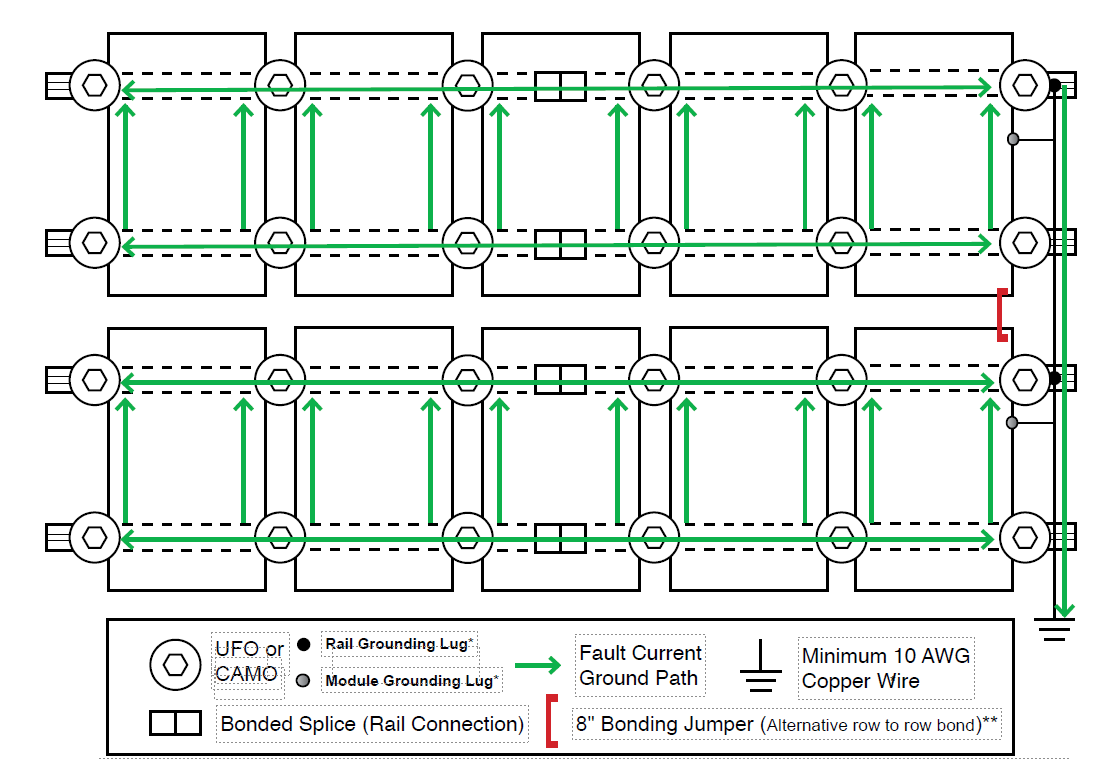 8. Installing Grounding Wires
9. Install MC4 connectors on Solar String homeruns inside Junction box for DC systems before laying modules!
10. Installing and Mounting Solar Modules to Frame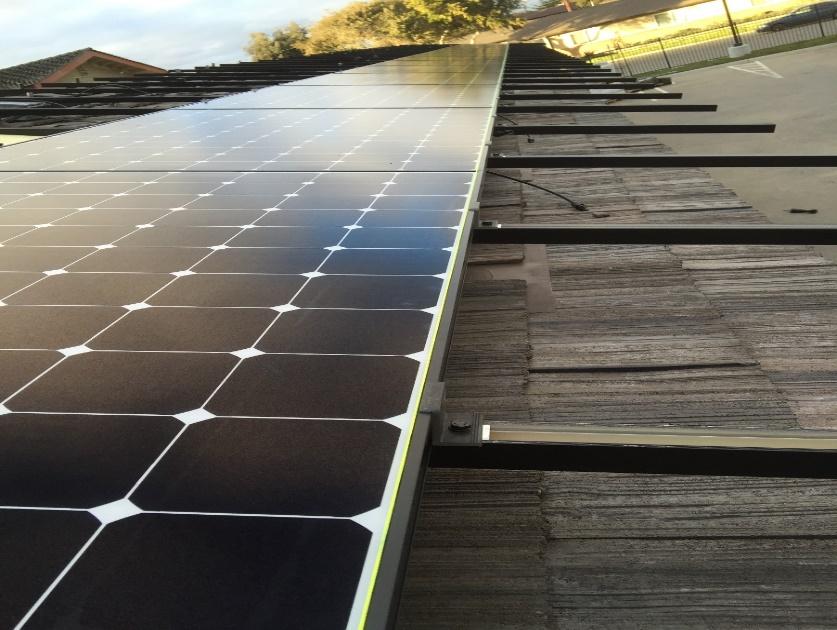 11. Pick up all trash, and ensure roof is free of debris